See on Scoop.it – Own Gold LLC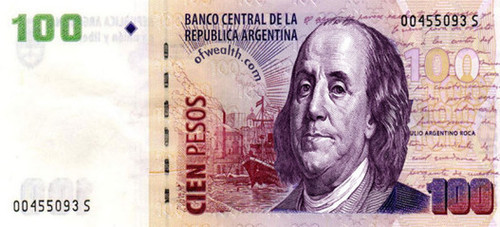 Argentina is infamous in the history of financial crises. Hyperinflations, devaluations, debt defaults, banking crises. You name it and the Argentines have probably been through it in the past half century. The last meltdown was in 2002. The currency collapsed, dollar bank deposits were "pesified" and rioters were burning tyres in the streets and shooting at the shuttered entrances of the banks.
Argentine politicians are renowned for their populist short-termism, desire to fight market forces, and consistent belief that they can reinvent the laws of economics. And for their apparently short memories…
As a result, the average taxi driver in Buenos Aires understands more about financial mismanagement than the crowd at a conference of nobel prize winning economics professors and central bankers.
The USA is still the world's largest economy and issues the world's main reserve currency, the US dollar. The capital markets for stocks (shares) and bonds are the biggest and most liquid (easily traded) in the world. The country is seen as being advanced in all things financial. And yet there are surprising similarities with the way that Argentina runs its finances these days. In fact in some ways the US is even worse. …
See on www.ofwealth.com